Backing Up Your Projects
The best way to keep from losing your projects when getting a new device, accidentally deleting them, or if you need to free up space, is to back up your projects. Not sure how, here are a few ways.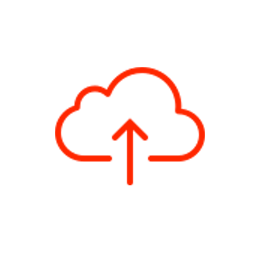 Backup in Video Star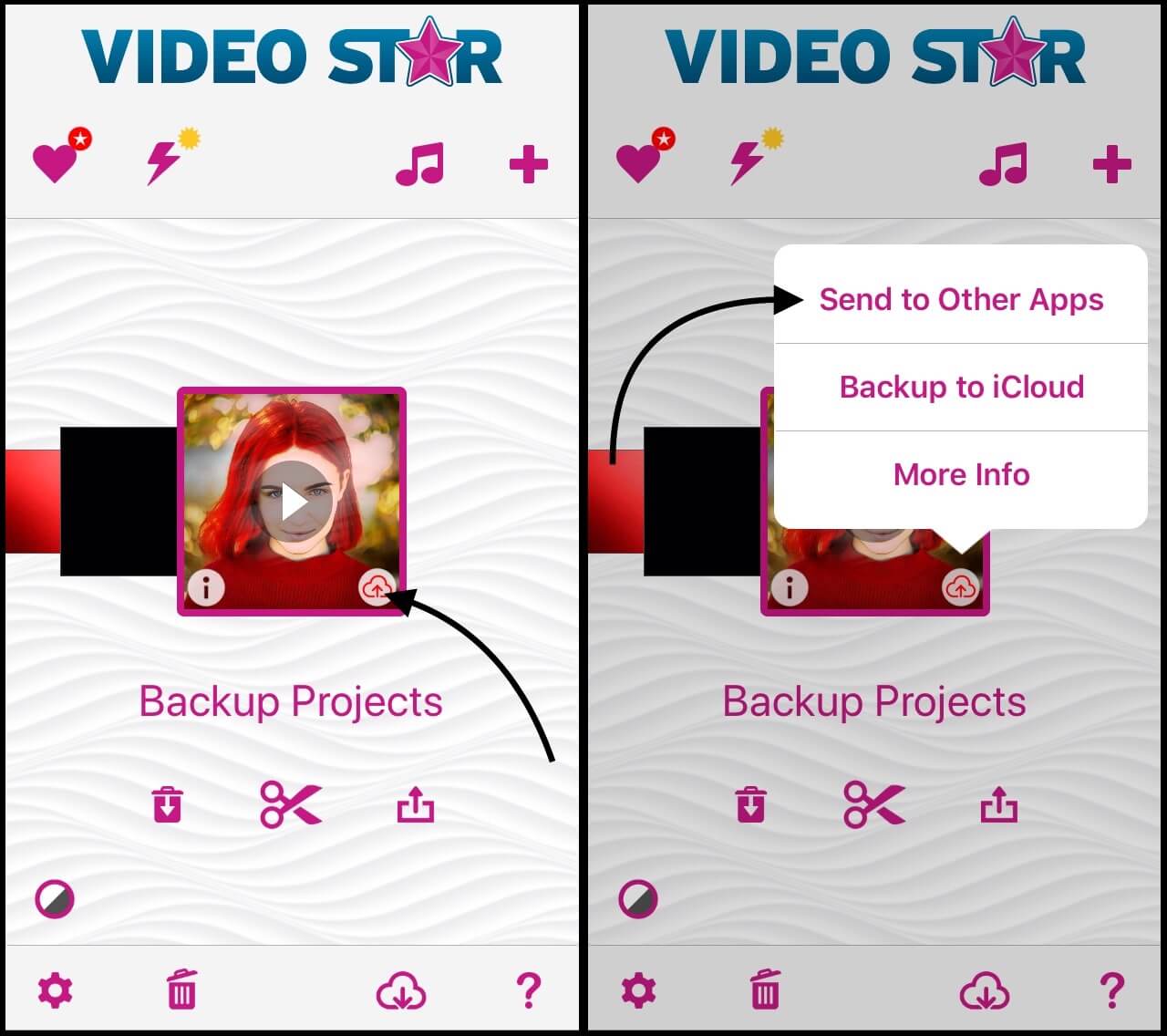 Tap the Upload Cloud Button
Tap Send to Other Apps
Tap Save To Files
Choose where to save the file and tap Add
To Restore to Video Star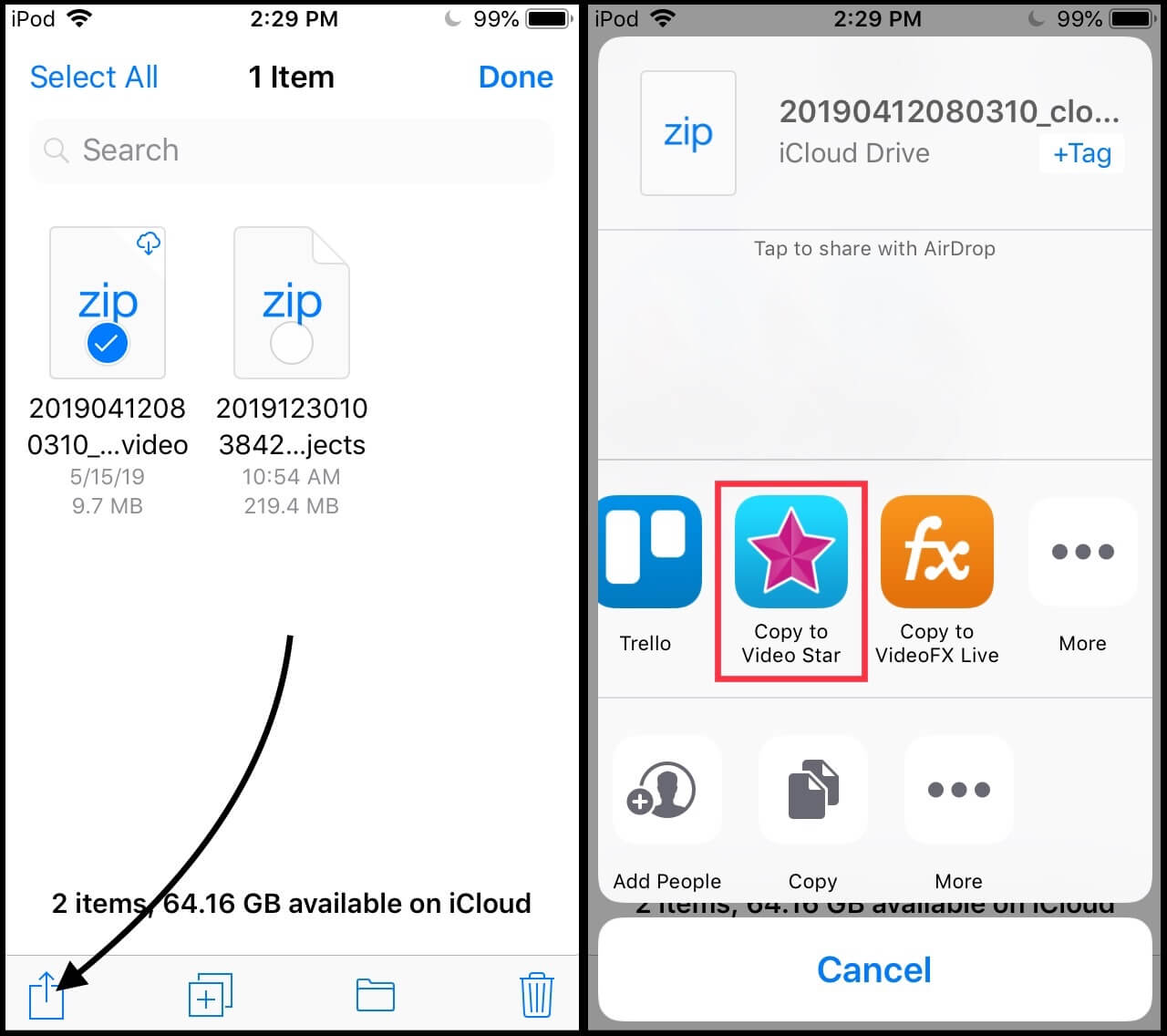 To restore the project, find it, select it, and tap the share button
Select Video Star and the project will be imported back into Video Star
Backup to iCloud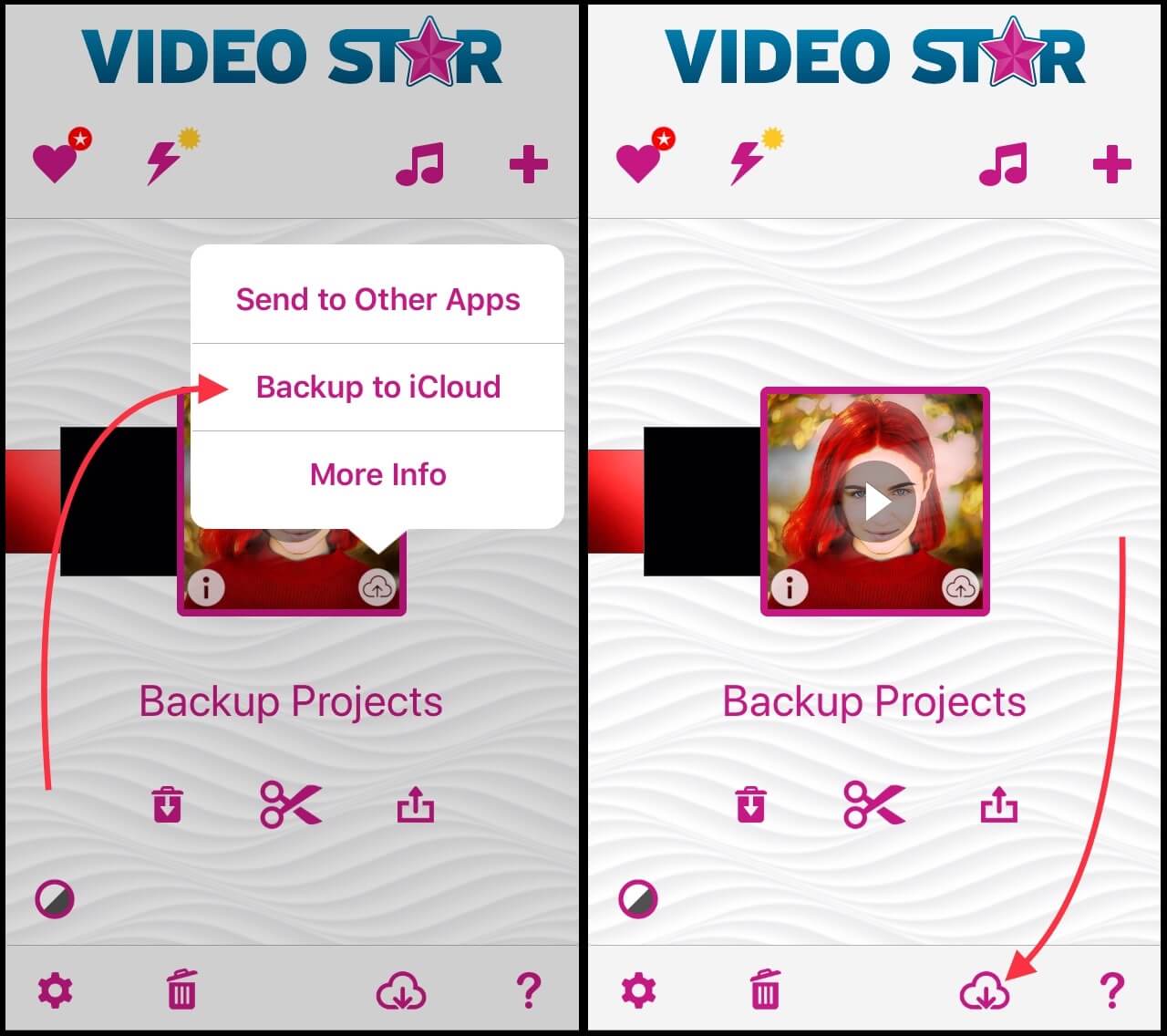 If you use the Backup to iCloud feature, the projects are stored in a folder on your iCloud account that can be accessed from within Video Star as long as you are logged into the same iCloud account.
Restore from Backup to iCloud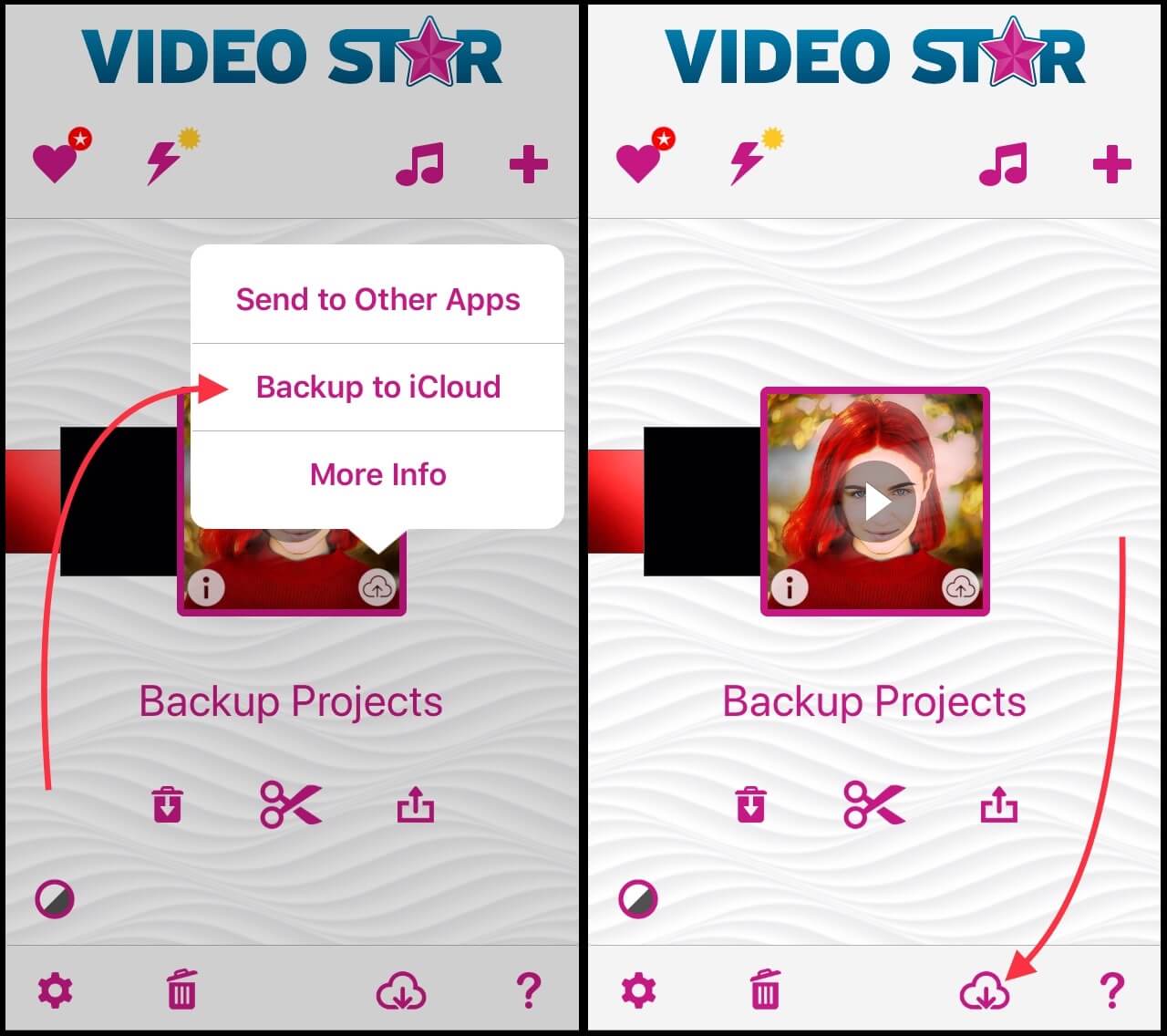 Tapping the Backup to iCloud button, the projects are stored in a folder on your iCloud account.
To access your projects, tap the cloud button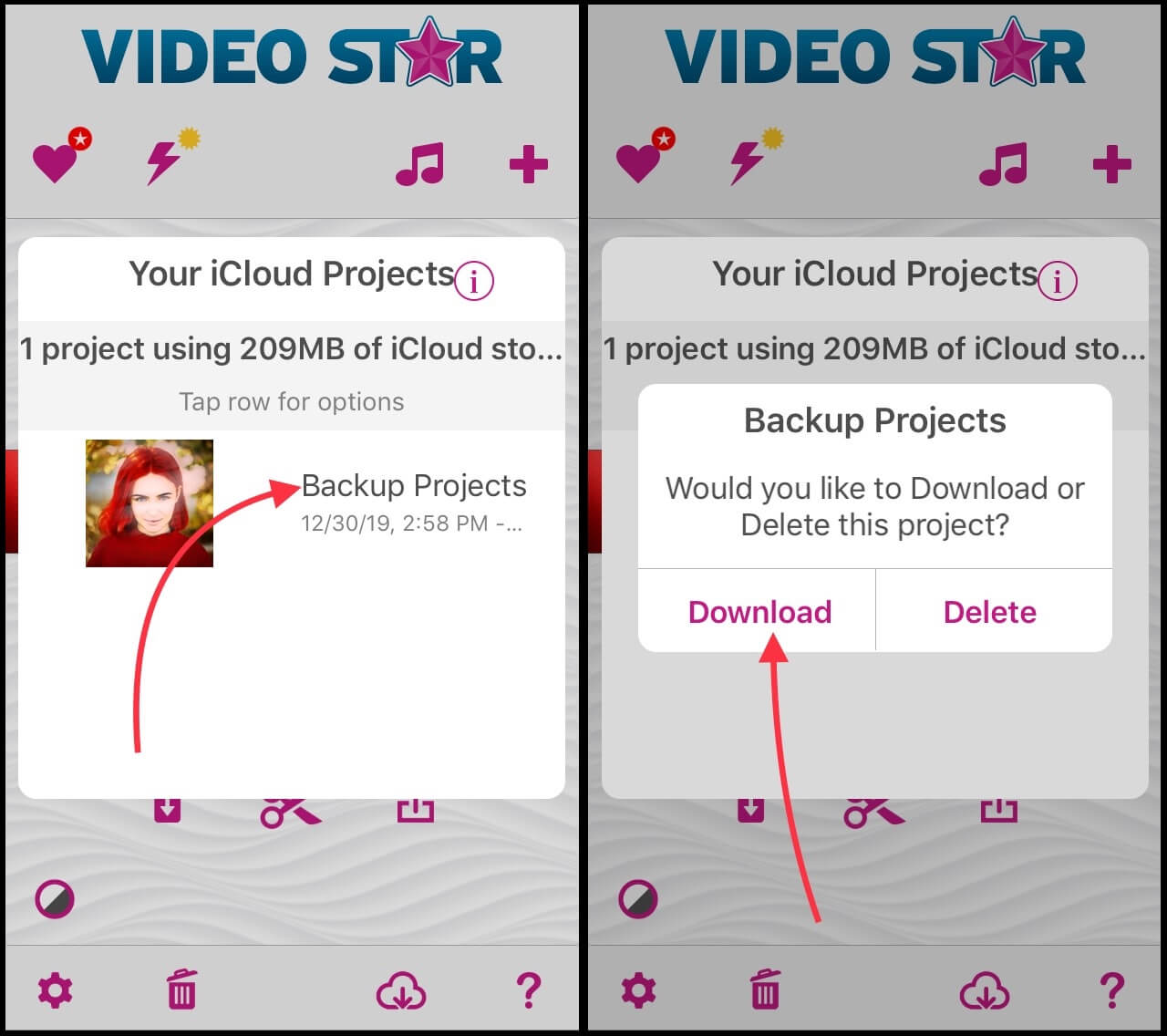 Tap on your project
To restore the project, tap download
Backup Using a Computer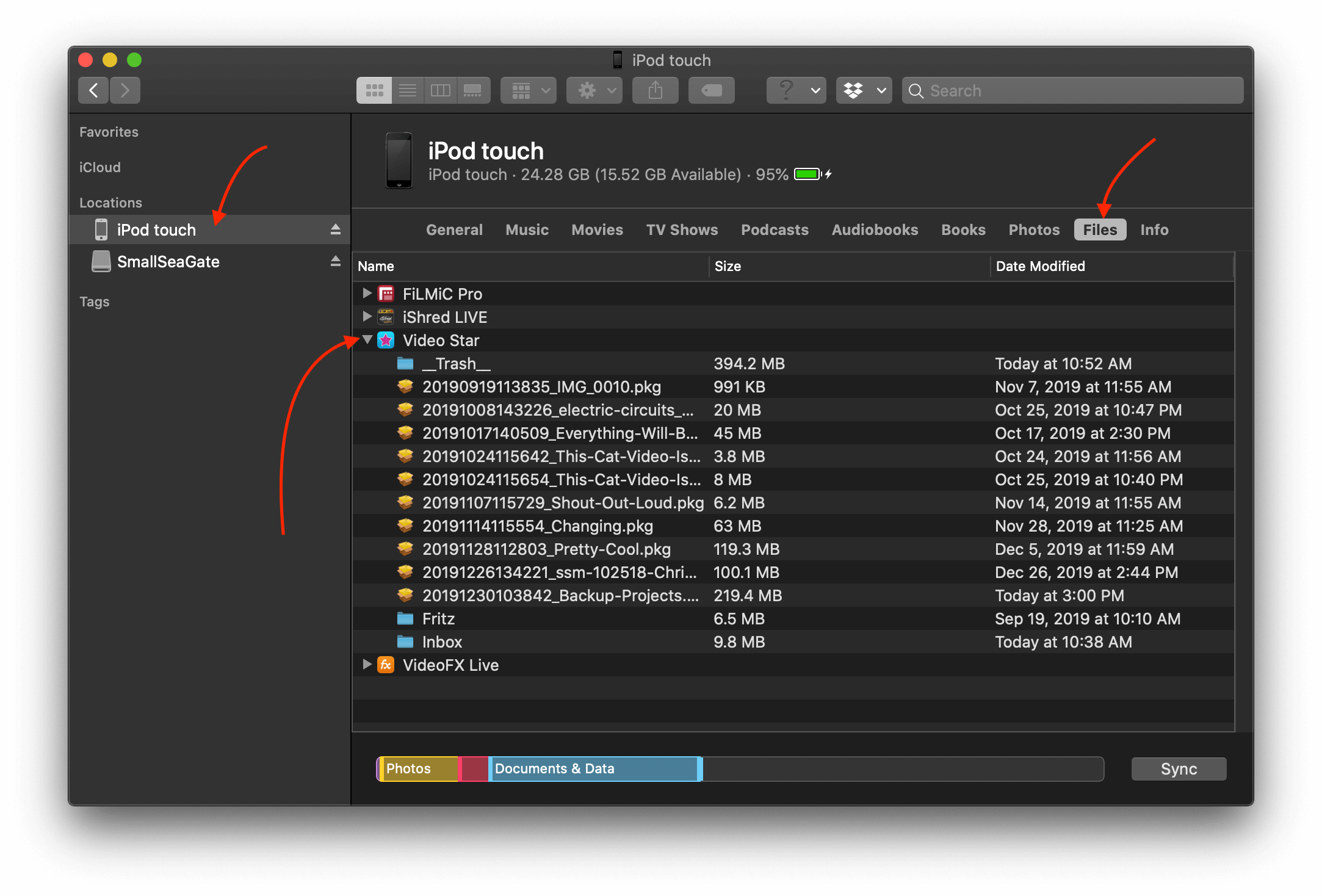 If you are using a Mac running the latest operating system, connect your device to the computer and open the Finder, tap on the device
Click on Files, click on the triangle by Video Star, then drag and drop the file where you want it to be saved.
To restore the project, just drag it back into Video Star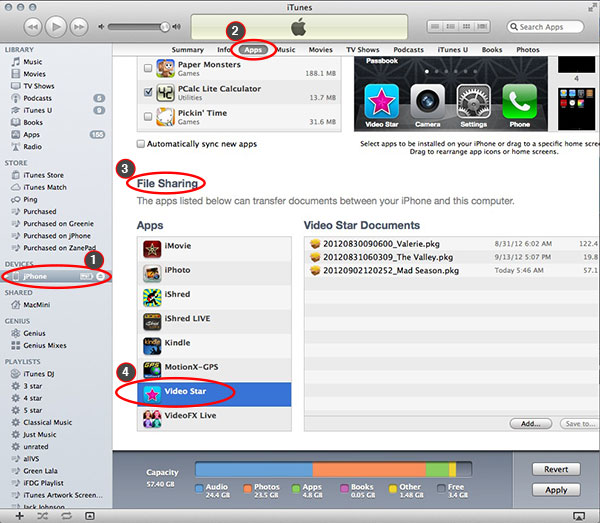 On a PC or older Mac OS, start up iTunes
Click on your device … in this case "jPhone" in the left sidebar under Devices
Click the Apps title at the top
Scroll down to the File Sharing section
Scroll the apps list until you see Video Star
On the right side, under Video Star Documents, there is a list of your video projects. The names are a little longer than you are probably used to seeing, since we added the date and time it was created.
Select your project, and click Save To
To restore your project
Make sure the file is zipped or has the pkg file type
Click Add
Find your file and import it.